We can help you comply with regulations and reduce downtime.
Modern commerce depends on electricity. But immense power also comes with immense responsibility, requiring the dependability and safety of commercial electricity. At Aspire Electric, Inc., we understand the importance of a quality commercial electrical inspection for your Piedmont Triad company, which is why we've provided the community with exceptional service since 1994.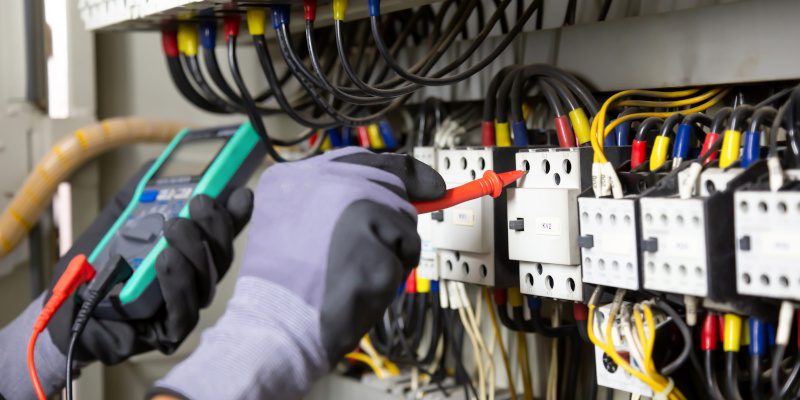 The primary reason for conducting a commercial electrical inspection is safety. Electric shocks and electrical fires can result from defective equipment, overloaded circuits, and faulty wiring. These accidents may cause injuries, property damage, or even fatalities. Frequent inspections aid in spotting possible dangers and averting disastrous mishaps.
Our team not only helps you ensure safety, but we also help you comply with the rules and regulations of your industry by providing you with a commercial electrical inspection. Failing to comply with regulations could result in fines, penalties, or even forced shutdowns, which can cost you time and money. Rather than take your chances, call our team to ensure you've done your part.
Speaking of time and money, unexpected downtime can have severe effects on any company. Electrical malfunctions can cause operations to be disrupted, data loss to occur, and more. Our team can assist in uncovering any problems and help plan repairs for off-peak times to reduce disruptions. This proactive strategy ensures both customer satisfaction and business continuity.
You'll also feel more at ease knowing that your electrical setup is dependable and safe. Instead of worrying about unexpected breakdowns and electrical hazards, you can concentrate on expanding your business. In the commercial world, this is a priceless asset.
A commercial electrical inspection offers an essential degree of defense, guaranteeing both the life of your business and the security of your personnel. To safeguard your company's future, plan for routine electrical inspections now rather than waiting for something to happen. In the Piedmont Triad area, we're the ones to call.